So many things! I woke up feeling it's gonna be a good day, and it is so far. :) Outside the air is heavy and the grey sky threatens rain while I'm enjoying my cup of latte in an air-conditioned mall with free wi-fi waiting for my kiddo to finish his singing class. Yes. All is well.
Just about an hour ago I learned that my most recent scrapbook page made it to the
Gallery Standouts
blog again today!
It's always an honor to be among such amazing talents there but today it's very special because the page is also very special to me. Well, to be fair, all my scrapbook pages are special to me. But you know, like that bad joke, "
All men are created equal but some are just more equal than others.
"
This page happened quite spontaneously. I didn't set out to create a photo-less layout but it just turned out this way. It became a page waiting for myself to fill one day with photos taken from my dream destinations. Would you keep your fingers crossed for me please...
Do you like my list? Anyone share the same dream destinations as mine? :)
The page is crated with
Val C. Designs'
amazing
For the Record
kit.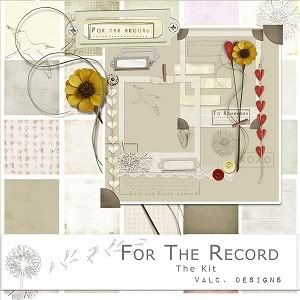 *****************
Now I hope I can make you happy too. :) There's this little template I made from my own layout. I kept it simple but of course there's a lot of space for you to fill out with as many elements, photos, and texts, as you want to. I made a word art to go with the template and it also works separately. So, enjoy!
The template and word art are okay for PU, S4H, and S4O. Please click on the preview to
download.